"At Sporthopaedic Hamburg, we are committed to providing our patients with the best possible medical care without compromise. Not only do our highly-qualified sports scientists and medical professionals play a crucial role in this, but also our modern, technically-advanced equipment and facilities. Our extensive equipment allows us to offer a wide range of diagnostic and treatment options to address the specific needs of each individual patient.
As a patient at Sporthopaedic Hamburg, you benefit from our comprehensive qualifications and decades of experience in the field of orthopaedics and sports medicine. But we believe that excellent medical care requires more than just expertise. That is why we have expanded our approach to include innovative technologies that help us make the most accurate diagnoses and create the most effective treatment plans.
Our technical equipment includes the latest devices and technologies in orthopaedics and sports medicine. From advanced diagnostic tools to specialised therapy equipment, our goal is to provide our patients with holistic, effective treatment tailored to their individual needs.
In addition, we strive to provide our patients with a pleasant and stress-free experience throughout their stay at our medical practice.
This is why we have also placed special emphasis on creating a welcoming ambience when designing our premises. Our aim is to create an environment in which our patients feel comfortable and well looked after.
At Sporthopaedic Hamburg, our mission is to combine state-of-the-art medical care with comfort and service of the highest level. We look forward to welcoming you and accompanying you on your journey to health."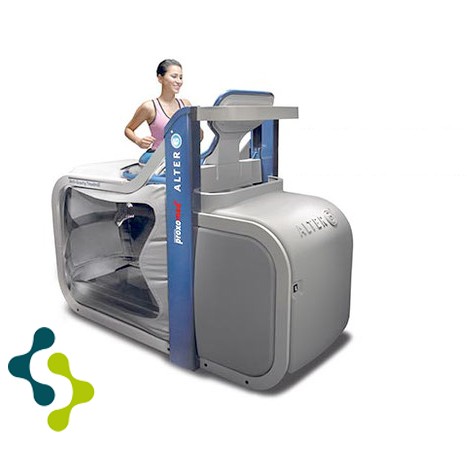 Anti-gravity treadmill from AlterG

Applicable to:
Knee and hip osteoarthritis
Prosthetic joints
Bone fractures of the lower extremity
Ligament injuries of the ankle joint
After cruciate ligament and meniscus operations
After cartilage operations
Pain patients
Fall prevention in elderly patients
Weight reduction
After strokes
Neurological illnesses
Gait course with optimisation of step coordination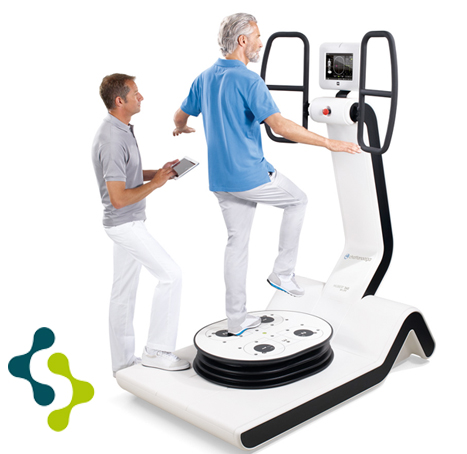 HUBER 360
Neuromuscular, proprioceptive training for back complaints, after knee joint operations and as gentle joint training for osteoarthritis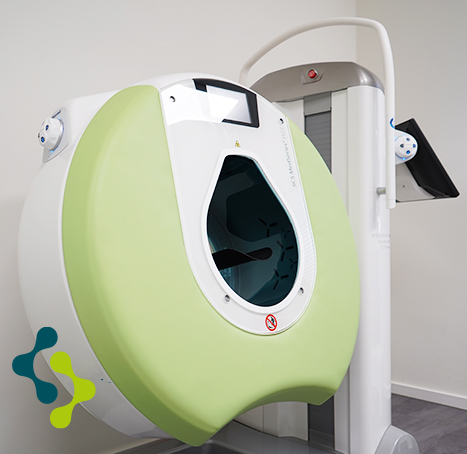 DVT 3-D x-rays
Only one tenth of the radiation exposure of a conventional CT
Higher resolution
Metal in the bone can be precisely factored out (screws and nails in the bone, artificial joints)
Injuries in the bone can be detected with the highest specificity
Some guidelines in traumatology now require a tomographic image (CT/DVT) without a previous x-ray (e.g. in scaphoid fractures)
Infantile bone fractures, which are often overlooked on normal x-rays, can be reliably diagnosed with the DVT without significantly increasing the radiation exposure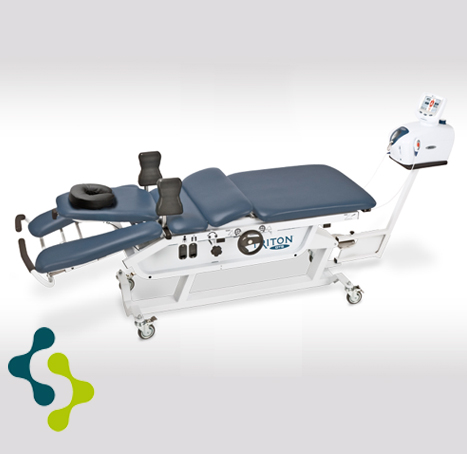 Traction therapy

Computer-controlled traction of the cervical, thoracic and lumbar spine as well as the hip, accurate to 0.5 kg
For diseases of the spine, such as herniated discs or painful muscular tension of the muscles close to the cervical spine
Relief of arthritic hip joints through repetitive traction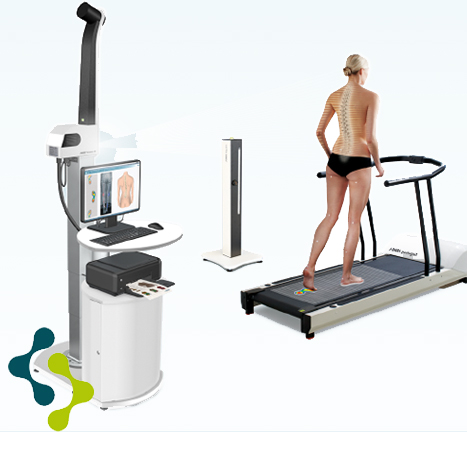 DIERS 4Dmotion lab
Combined static and functional measurement of the spine, leg axes, and a gait and walking analysis with foot pressure point measurement
Exact measurement of the spine without radiation exposure
The only procedure in the world that is approved for the monitoring of spinal curvatures in children
For further diagnosis of orthopaedic diseases of the spine and lower extremities
Measurement of leg axis and foot statics for the provision of sensorimotor insoles
EMS Chattanooga Wireless Pro
Isolated muscle activation via local electrodes without joint stress
Depending on frequency, strength and interval setting, the therapy is used for pain relief, muscle building, fascia therapy or lymph drainage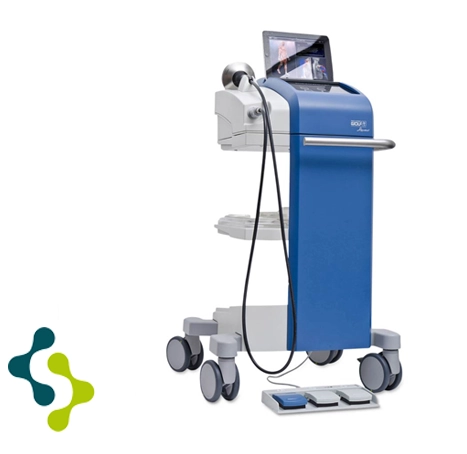 Focused shock wave therapy
Focused shock wave therapy is used, for example, for the following symptoms:
Plantar fasciitis / heel spurs
Trochanteric pain syndrome of the hip
Calcified shoulder
Tennis elbow / golfer's elbow
Patellar tendinitis (jumper's knee)
Bone healing disorders
Stress fractures / fatigue fractures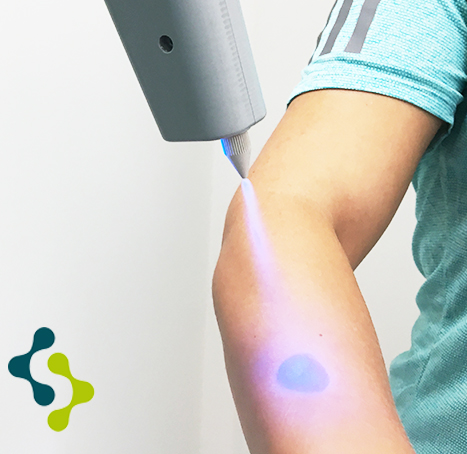 Cryotherapie
-72°C
Anti-inflammatory
Pain-relieving
Against swelling / for lymph drainage in combination with radial shock wave therapy
After operations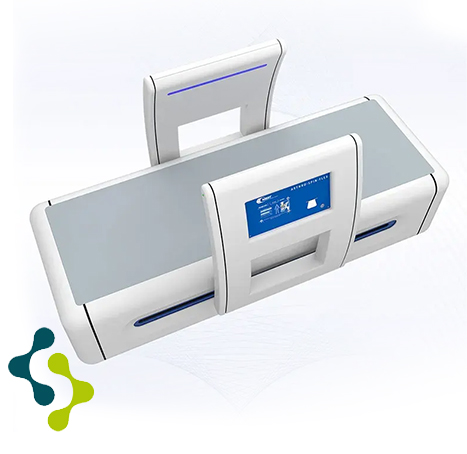 MBST magnetic resonance therapy
Regeneration at cellular level through a magnetic field, inducing realignment of all molecules
For treating a wide variety of tissue types such as bone, cartilage or tendon tissue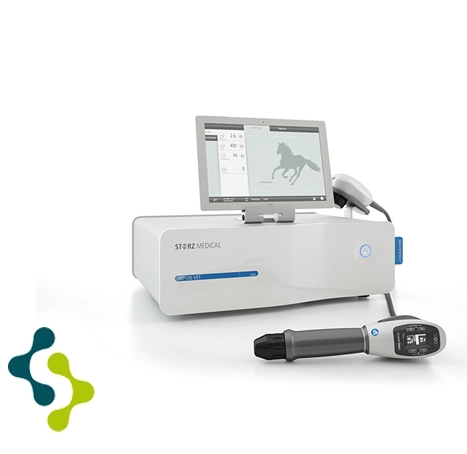 Radial shock wave therapy

Myofascial complex therapy of individual muscles or entire muscle chains
einzelner Muskeln oder gesamter Muskelketten
For lymph drainage, especially post-operatively
Promotion of blood circulation
For muscle relaxation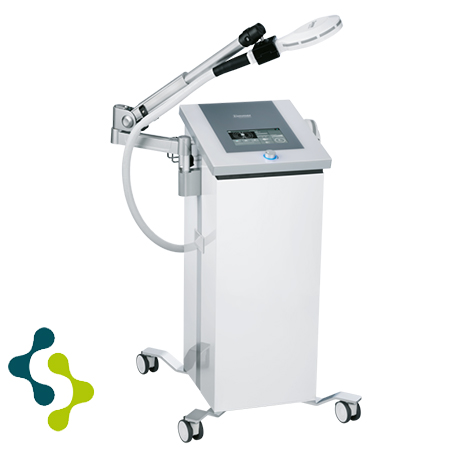 Magnetic field induction therapy
Stimulation of individual muscles or muscle groups incl. nerves and motor end plate
Isolated training of a muscle in the case of atrophy or muscular imbalance without joint stress
Promotes blood circulation and relieves pain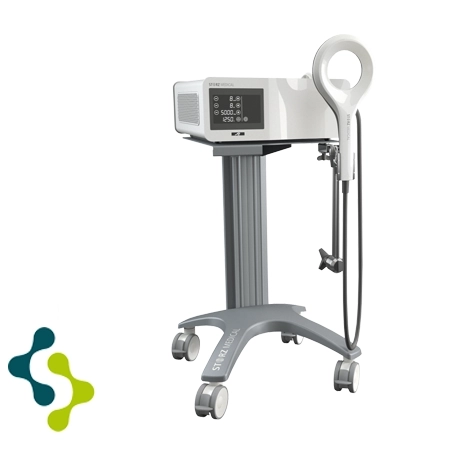 Magnetic field transduction therapy
For (chronic) inflammatory diseases of tendons and joints
For degenerative joint diseases, e.g. osteoarthritis
For pain therapy, e.g. lumbalgia, tension and radiculopathies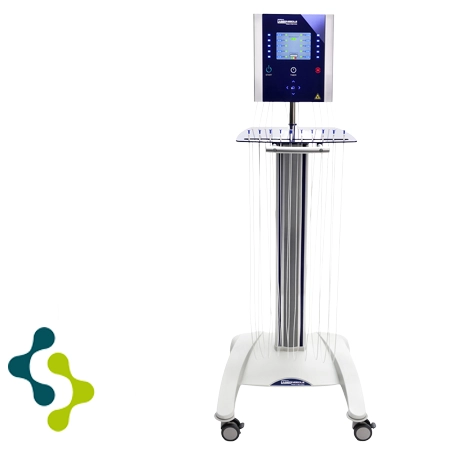 Laser therapy / Laser needle

Depending on the indication, with low-level laser or high-power laser up to 30W
Stimulation of the mitochondria in each cell for the formation of ATP -> energy production for regeneration and collagen synthesis (scars)
For relaxation in the case of painful, muscular hard tension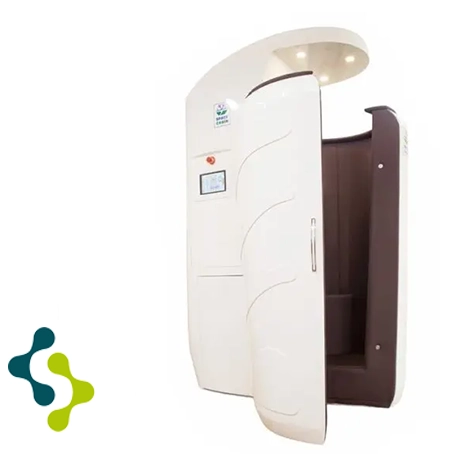 Cryosauna
Promotes regeneration
Anti-inflammatory
Promotes circulation
Against rheumatism and arthritis complaints
Stimulation of the parasympathetic nervous system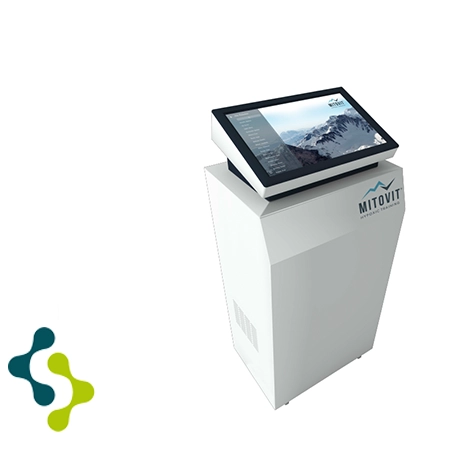 Hypoxy training
Stimulation of the parasympathetic nervous system to reduce stress
Restoration of the vegetative / autonomous balance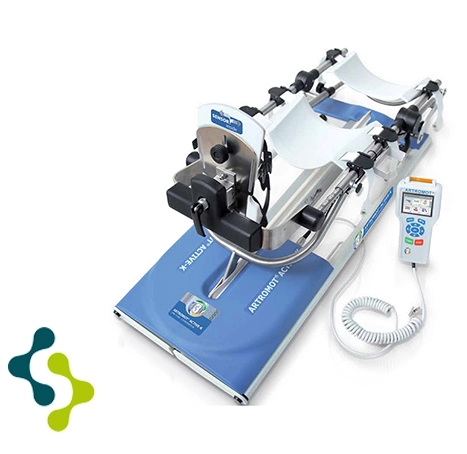 ARTROMOT® ACTIVE-K
Verbesserung des Gelenkstoffwechsels

Verhütung von Gelenksteifen

Unterstützung des Aufbaus der Heilung von Knorpelarealen und Bandschäden

Schnellere Ergussresorption

Verbesserte Lymph- und Blutzirkulation

Vorbeugung von Thrombosen und Embolien

Überbrückung der Zeit zwischen passivem Bewegen und aktivem Training im Zuge der Rehabilitation (Gerätetraining)

Steigerung der Koordination / sensorischen Wahrnehmung nach einer Operation