Welcome to our "News and Science" page. You have come to the right place if you want to keep up to date with the latest findings in orthopaedics and sports medicine and be informed about exciting developments in our medical practice and upcoming events.
In the rapidly advancing world of medicine, it is important for us to always be up to date – and we would like to share this with you, too. Our specialist medical articles, written by experts and based on current research findings, offer you an in-depth insight into the latest methods and approaches in orthopaedics and sports medicine.
In addition, we inform you about what is happening in our medical practice. Whether it is a new member joining our team, a new treatment we offer, or improvements to our facilities – here you will be the first to know.
We would also like to invite you to the upcoming events we organise in our medical practice. Whether it is a professional conference, workshop or information evening – our events
provide a great opportunity to learn more about specific topics, ask questions and connect with our team and other visitors.
We invite you to browse through the articles and announcements below. If you have any questions or need further information, please do not hesitate to contact us.
Thank you for your interest in our work. We look forward to welcoming you to our medical practice.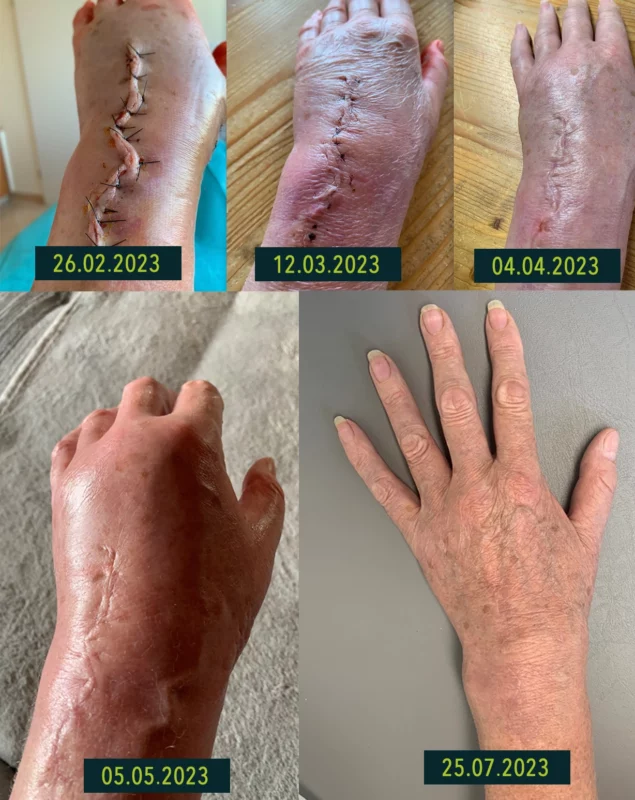 CRPS (Chronic Regional Pain Syndrom)
oder früher Morbus Sudeck (nach dem Hamburger Chirurgen Paul Sudeck benannt).
Das CRPS ist eine von jedem Chirurgen, Unfallchirurgen und Orthopäden gefürchtete Komplikation nach einem Trauma oder Operation.
Die schwierigste Eigenschaft dieser sehr schmerzhaften und maximal limitierenden Erkrankung / Komplikation ist die Therapieresistenz einiger Verläufe.
Umso glücklicher sind wir, über den Verlauf dieser 58-jährigen Patientin berichten zu können.
Aufgrund einer Psoriasis-Arthritis wurde bei der Patientin das Handgelenk operativ mit Schrauben versteift.
Acht Wochen nach der Operation entwickelte sie ein CPRS, welches selbst mit stärksten Medikamenten und stationärer Schmerztherapie nicht beherrscht werden konnte.
Da die Patientin schulmedizinisch ohne Erfolg austherapiert war, behandelten wir sie komplementärmedizinisch mit einem multimodalen Behandlungskonzept, bestehend aus lokaler Kryotherapie (-72°C), Stoßwellentherapie, Magnetresonanzbiostimulation, Laserakupunktur und Ganzkörperkryosauna (2 min bei -110°C).
Nach nur zehn Tagen konnte die Schmerzintensität von 10 (stärkste Schmerzen) auf 2 (leichte Schmerzen) gesenkt werden. Die Medikamente wurden nicht mehr regelmäßig, sondern nur noch bei Bedarf erforderlich und die Funktion, Beweglichkeit sowie Grob- und Spitzgriff der Hand waren nahezu normal.
Wir freuen uns über diesen erfolgreichen Verlauf und wünschen der Patientin alles Gute.
Ihr Sporthopaedic Hamburg Team
Keep the big guys in the game!
Ob Hamburg Sea Devils oder Paris Musketeers, die American Football-Profis werden vom Sporthopaedic-Team top versorgt. One big family!
Olympic Sports Medicine Congress 2023
"Medizin trifft Spitzensport" und für jeden ist etwas dabei!

"Wenn der Sport zum Beruf wird"
Für Profisportler ist der eigene Körper das Kapital und muss zu 100% funktionieren. Bei Verletzungen / Erkrankungen kann dies schnell zur existenziellen Bedrohung werden.
Mit unseren innovativen Behandlungsmethoden und der engen orthopädischen 1-zu-1 Betreuung lassen sich Ausfallzeiten drastisch verkürzen.
Auch wenn herkömmliche Therapien versagt haben, können wir mit unserem breiten Spektrum an neuesten Therapien immer helfen.
" Vielen Dank an das Sporthopaedic-Team"
– Andreas Ivan, Schalke 04
Inside a Practice:
Ein Tag in einer orthopädischen Praxis – Hans Olaf Baack
Wir zeigen dir einen Tag in der orthopädischen Praxis von Hans Olaf Baack in Hamburg-Lokstedt.
FOOTBALL TALK AUF DER FIBO
Die Messe FIBO in Köln ist die internationale Leitmesse für Fitness, Wellness & Gesundheit.
Jim Tomsula Ehemals Headcoach San Francisco 49 er's jetzt Rhein Fire, Natalia Wisniewska Athletiktrainerin Stuttgart Surge ( (9 x Ninja Warrior!!!), The Coach Patrick Esume, Head of Medical Commission O. Baack

Head of Medical Commission Hans Olaf Baack: "On fire to protect and preserve players' health"

European League of Football works further on medical development.
Author: European League of Football Communications
ZUM ARTIKEL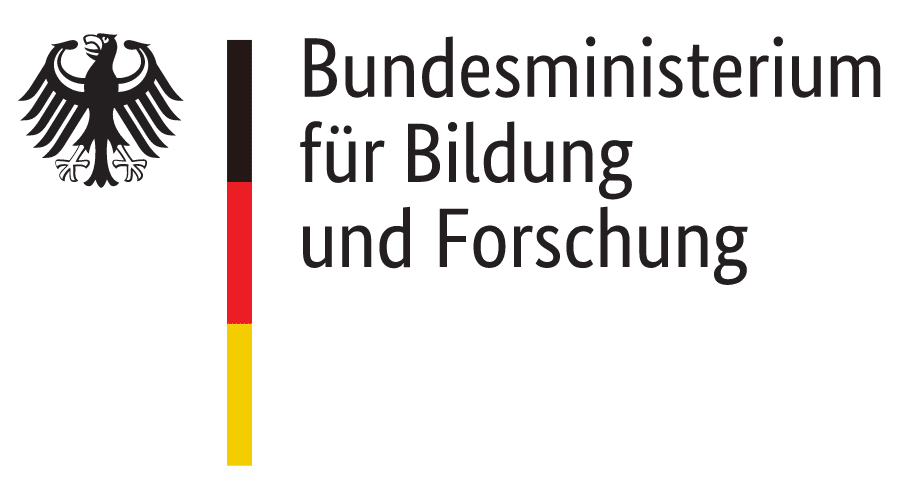 Die Beste Therapie bei Arthrose OHNE Operation.
Entwicklung eines 3-Säulen Konzepts aus Bewegungs-, Kollagen- und
Stammzell-Therapie als auch disruptiver Bildgebungsverfahren zur langfristigen
Vermeidung von Knie-Endoprothetik
MEHR INFOS
IMMER WIEDER GERNE…
Die amtierende Europameisterin auf dem Schwebebalken und eine Turnerin der Weltelite. High-Tech Medizin für die Spitzensportlerin Emma Malewski.
Weiterhin viel Erfolg, Emma!
Dein Sporthopaedic Hamburg Team